Tuesday, July 18, 2017
The story of the Prodigal Son has always been one that intrigued me. It is a story that I have studied and visited more than once. When I heard about Trust Fund, a movie by Mapelle Films. I was excited to see this modern day version. I was even blessed with the opportunity to review the book Love Was Near that is a companion to the movie! I stalked the mailbox for the delivery. I could not wait to get started watching and reading!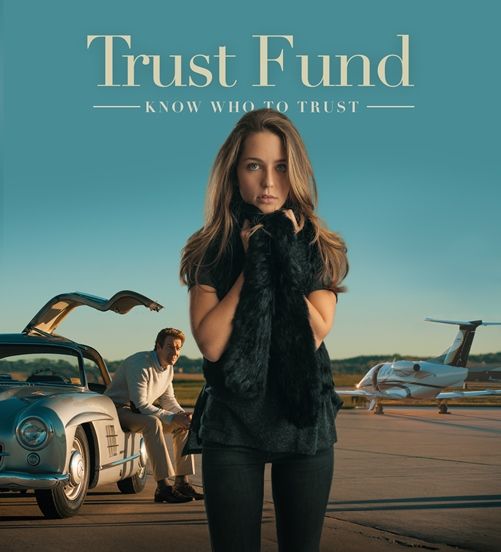 In the movie, we are introduced to sisters, Audrey and Reese. Audrey the older of the two sisters works for their father in the family owned publishing company. She is meticulous, organized, and completely in control of life. Reese, the younger sister, is a writer, a free spirit, completely the opposite in every way of her older sister.
This modern day twist on the story of the Prodigal Son left me evaluating what life have been like for older sister. Being the oldest myself, I found myself frustrated at Reese and her flippant behaviors and even commented several times about how sin has consequences! I struggled with how easy it seemed to be for Reese to come back to her old life and have Daddy forgive.
The Lord did not let me dwell on that thought long before reminding me of His never failing grace and the many times I have been saved from the consequences of my sins. Even now the verse in Micah 6:8 is ringing in my ears:
"He has shown you, O man, what is good;
And what does the Lord require of you
But to do justly,
To love mercy,
and to walk humbly with your God?"
Loving mercy isn't always easy for me, walking humbly can be even harder! This movie definitely got to my heart. I am still working through some of the 'unfair' feelings that probably plagued the older sibling in both the Bible and in the movie 'Trust Fund.'
Along with the movie came a book written by Sandra Martin, "Love Was Near." This book is made to read after the movie and is intended for ages 12 and up. It is made to seem as if it were written by Reese as a behind the character kind of story, like a diary kept of her life. We get a few more details about her past. I gained more understanding and sympathy for this young girl and all that she had been through.
There are self reflection questions at the end of each chapter to help you evaluate how you would feel or react to the situations that are presented by 'Reese.' I definitely found myself having moments of self reflection with the questions.
Also available, is a downloadable study guide intended for small groups to help dig deeper. It begins with a character outline. Each session includes a section of the Bible verses in Luke about the Prodigal son and connects it to the movie. It then has a section to "Dig In" to the situation, a "Deep Thoughts" section to get you thinking about the story from a different angle, and finally a "What Do You Think?" This asks tough questions, ones that maybe don't get answered out loud, but more a nugget to chew on and process. I think this would be a great addition to a youth group or girl's study to help teach the story of the Prodigal Son from all perspectives.

You can connect with Mapelle Films online:
Facebook
Twitter
Pinterest
Instagram
Other members of the Crew received a copy of the movie and book as well. You can read their thoughts by clicking the link below: